Secure Business Data
By frequent (or continuously) backing up data on a remote hard drive, the risk of catastrophic data loss as a result of fire, theft, file corruption, or other disaster is practically eliminated.
We offer a easy and effective way to manage your team's backup needs – Desktop, Laptop, Server, and more.
or call us now on 0203 118 0001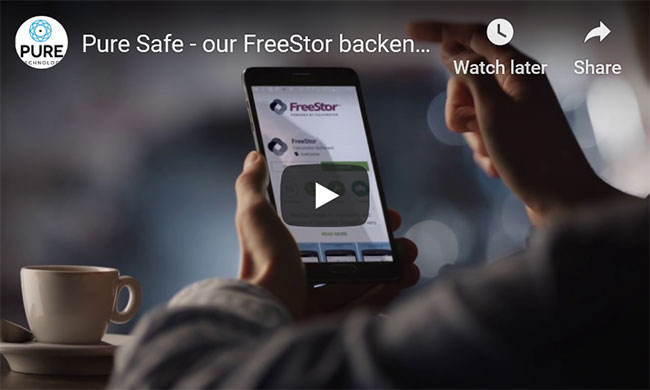 The Pure Safe process is achieved by sending your data securely, via the Internet, to a fully managed offsite data storage platform in our data centre, ensuring that your valuable data is safe, secure and available anytime when on a machine with internet access.
Minimal disruption, even in disaster situations
Your backups are kept on your site on a robust, dedicated server. We also backup your data to a secure data centre. This means you're covered if you face a disaster that affects your office location, such as a fire. Employees can work remotely from the latest backup, either on or off site, while data is being restored.
Our proactive team check that all backups are working optimally, with no failures, so you don't have any nasty surprises should you ever need to restore from one.