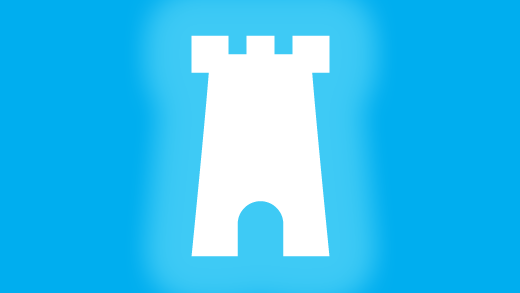 KEY BENEFITS
Robust defences.
Always-on scanning.
Real-time reporting.
Greater connectivity is good for business, but if poorly managed it will leave you exposed to a frightening array of threats that will destabilise your systems and wreak havoc across your organisation.
Pure Protect provides a suite of intelligent solutions that ensure integrity of your data, your communications and your digital world.
Data Security
Destruction
Our data security solutions maintain the integrity of the information contained within your organisation's hardware, primarily your servers and workstation hard drives.
Because these assets are most vulnerable when they leave your premises at end-of-life, Pure Protect ensures complete destruction of all data prior to disposal. Post destruction, all material is recycled at component level in accordance with the WEEE Directive, providing a secure, risk-free end-of-life solution.
Recovery
Unexpected data loss can have catastrophic commercial consequences, which makes rapid restoration a business critical capability.
Data loss can result from any number of causes, including physical damage and mechanical failure, accidental overwrites and reformats, and data corruption.
Whatever the cause of the event, we offer best-in-class data recovery solutions across all forms of media, recovering your information and getting your operations back on track as quickly as possible.
Digital Security
External IP Scanning
Pure Protect gives you the capability to run frequent scans on an unlimited number of external IP addresses.
Clear reporting provides you with a detailed picture of all the vulnerabilities that exist across your network, allowing you to identify threats and demonstrate that steps to eliminate them have been successful.
Internal Network Scanning
Security isn't always about looking for external threats.
Pure Safe scans your internal network assets for vulnerabilities within your security perimeter. The simple dashboard allows you to easily manage reporting so you can clearly demonstrate that you are fully satisfying security and compliance requirements.
Wireless Security Monitoring
Designed for deployment alongside Pure Protect's Vulnerability Management System, Wireless Security Monitoring is an always-on service that scans all 802.11 traffic within range of your network.
It continually searches for rogue access points and unauthorised activity, providing real-time reporting to facilitate timely corrective action.
Network Intrusion Detection
Pure Protect provides a robust intrusion defence platform.
By working in tandem with the vulnerability management database, it validates alerts against defined weakness, minimising inaccurate threat identification and preventing diversion of resources to false positives.
Transparent reporting allows for real-time identification of threats, facilitating rapid remedial action.
Vulnerability Scanning
Pure Protect offers a comprehensive infrastructure security solution that employs non-intrusive scanning methodologies to search for weak points in your defences.
Transparent reporting identifies vulnerabilities in real time, allowing you to put corrective measures in place before weaknesses are exploited. Performing frequent scans enables you to immediately identify new vulnerabilities and to confirm that remedial action has been effective.