Easily reach a larger audience!
Easily reach a larger audience!
MULTIPLY WORD-OF-MOUTH ADVERTISING FOR YOUR BUSINESS
by three, four or even five times with more likes, followers and check ins.
Contact us on 0203 118 0001 for more information.
Increase your reach and SEO
Your customers help you to increase your presence, while you can concentrate on your business. Watch your customer base grow every day.
Insights: Who are your visitors?
You can see immediately who your customers are. The big advantage of this is: Targeted advertising and development with your customers' desires.
Advertising in your core target group
No more expensive advertising, but direct communication with all your actual customers.
Easily attract new customers by offering free WiFi: Your visitors can use your WiFi by 'liking' your Facebook page, thereby increasing your exposure on Facebook. If they don't use social media, they can provide their email address instead. You can reach all of them for an upcoming event or special offer. In just one click.
SO WIFI works with:
Facebook
Instagram
Twitter
LinkedIn
Email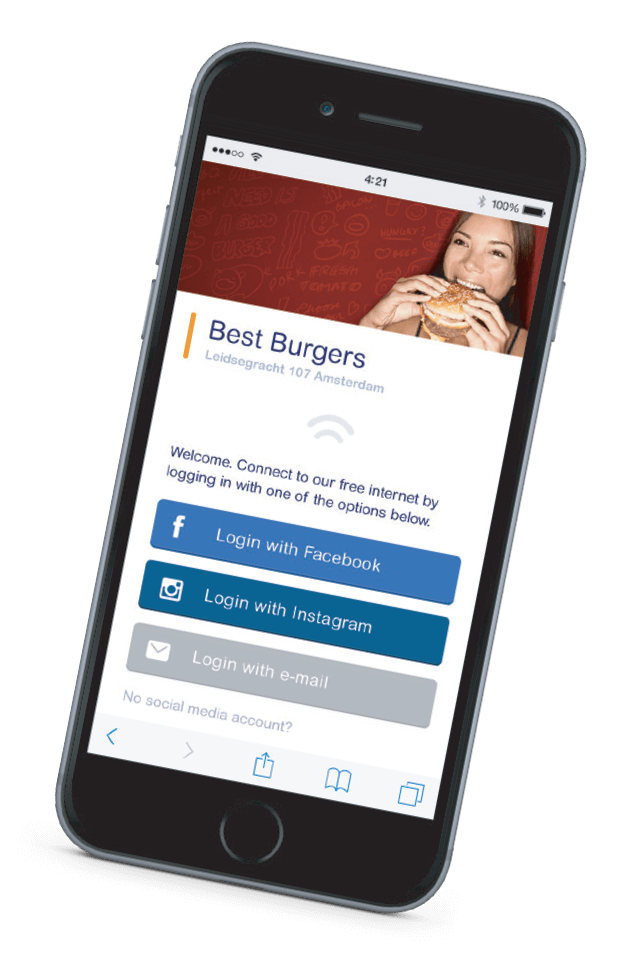 Please get in touch at 0203 118 0001